Listing Details:
Listing Office: RE/MAX First, Baton Rouge, LA 70816

13360 Coursey Blvd, Suite B

Baton Rouge, LA 70816

225.291.1234
Contact Kevin Young to see if this property is still available and arrange a
showing, or if you need a consultation for your real estate needs.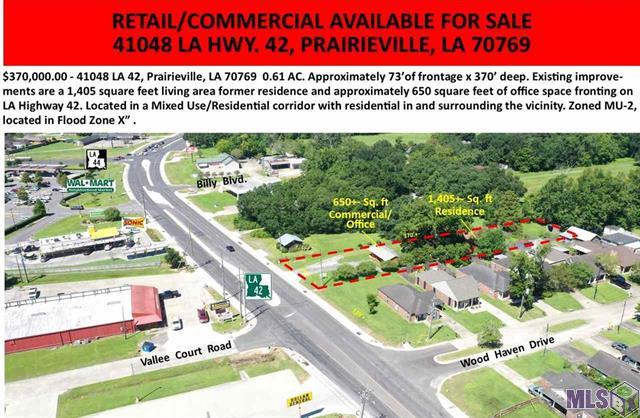 Great place to have a business with easy access to LA Hwy 42.
This property has an approximately 650 sqft workshop that can be used as a business.